STEM: Science, Technology, Engineering, and Mathematics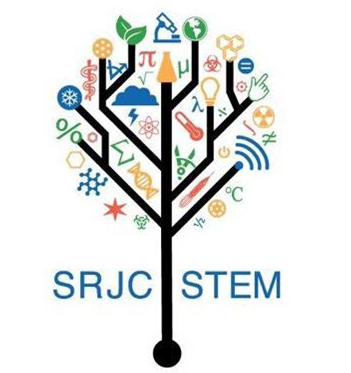 Welcome to the STEM Cluster of programs at Santa Rosa Junior College!

Home to the Departments of Biological Sciences, Chemistry & Physics, Earth & Space Sciences, Engineering & Applied Technology, Mathematics, and the MESA Program.
 
Note about Restricted Courses for Fall 2020 (Updated 08.06.2020):
Subject: Restricted STEM courses to open for registration, new priority registration dates
Dear Student,
As we prepare to return for the fall semester, I would like to acknowledge the many challenges you are facing as you continue to pursue your higher education goals during the ongoing coronavirus pandemic. We know that this will not be a regular school year, but you can do this and we are here to help. The safety of students and employees remains the top priority at SRJC, and we are committed to making decisions based on the most up-to-date public health data and information, while still finding creative and innovative ways to help continue your educational journey.

STEM lab courses
Certain STEM lab courses for fall 2020 have remained under "restricted" status throughout the summer, which has prevented students from registering. We acknowledge this has created disruption and anxiety as students plan for the upcoming academic year and have been working tirelessly to find solutions for these courses.
Over the summer, STEM departments have been engaged in intense work and discussion to determine how to effectively teach and deliver course content in this new environment. As a result of these efforts, we have been able to structure some lab courses to be taught online. We have also received the Sonoma County Health Officer's approval to teach some courses using social distancing protocols, as long as we can show that those courses require a portion of instruction be held in person in a laboratory setting and for which there is no comparable alternative to effectively teach critical concepts and techniques. A small group of classes will not be able to be offered in either format as we determined they could not be taught entirely online and would pose safety risks if taught in-person.
The following currently restricted STEM lab courses will be offered fully online for fall 2020 (along with the corresponding lecture):
PHYSIO 1:  Human Physiology

CHEM 42:  Introductory General Chemistry

CHEM 12A:  Organic Chemistry

The following currently restricted STEM lab courses will be offered in a hybrid format, where some in-person labs will be required in order to meet core learning objectives. Please note that the number of in-person lab meetings will be drastically reduced compared to a traditional face-to-face semester, as some content will be moved into a remote modality. In order to maintain social distancing and health protocols, lab class size will be decreased in capacity (e.g., approximately 10-15 students). Only a limited number of sections of each of these courses will be offered in order to minimize the number of individuals on campus and to focus scarce Personal Protective Equipment (PPE) and human resources on supporting these labs:
MICRO 5:  General Microbiology

CHEM 3A/3AL:  General Chemistry 1 (lecture online; lab in-person)

CHEM 60:  General, Organic, and Biological Chemistry

SURV 60:  Introduction to Plane Surveying (Pending approval by Sonoma County Health Department)

The following lab courses will not be offered either online or in an in-person format in fall 2020. The decision not to offer these courses was extremely difficult. Faculty felt that the in-person component was critical to student success in future courses but could not find a way to conduct those labs safely in our facilities this fall.  Every effort will be made in spring 2021 and summer 2021 to offer additional sections of the below classes in order to help students get back on track.
ANAT 1:  General Human Anatomy

BIO 2.1:  Fundamentals of Biology (Cell and Molecular)

BIO 2.2:  Fundamentals of Biology (Evolution, Genetics, and Zoology)

MICRO 60:  Fundamentals of Microbiology

CHEM 3B: General Chemistry 2

Additional information about safety protocols, procedures and logistics will be provided to students registering in these courses.

We want to emphasize that the majority of SRJC's STEM classes are being offered fully online, including:
Mathematics

Engineering

Physics

All courses in the Earth & Space Sciences department

Astronomy

Environmental Science

Geography

Geology

Meteorology

Physical Sciences

Nearly all Career Education courses in Engineering & Applied Technology

3D Computer Modeling & Animation

Architecture

Civil Engineering Technology and GIS

Computer Aided Design & Drafting (CADD)

Interior Design

Mechatronics

Water & Wastewater Technology

the new Renewable Energy Program with a focus on Solar Photovoltaics

Most Biological Science courses

Anatomy 40, 58 and 140

BIO 2.3, 10, 12, 16, and 100

Botany 10

Physiology 58
Priority registration changes
In order to open these previously restricted courses for registration, new priority registration dates will open as outlined below. You will be able to view your new priority registration dates in your portal by Friday, Aug. 7, 12:00 p.m. Please note that the current schedule of classes will not reflect the new course offerings until Friday night, Aug. 7 and that you will not be able to add or drop any courses after Sunday, Aug. 9, 9:00 pm. until your new priority registration date and time.
Monday, Aug. 10

Tuesday, Aug. 11

Wednesday, Aug 12

Priority 3- 8:00 a.m.

Priority 4- 10:00 a.m.

Priority 5- 12:00 p.m.

Priority 6- 2:00 p.m.

Open registration- 4:00 p.m.
The following services will be available to assist you during the registration process:
We also recommend that you consider reaching out to a counselor prior your new priority registration dates, to ensure a smooth registration process.
On behalf of the STEM cluster at SRJC, I'd like to thank all of the instructors, staff members and administrators who have worked hard to make all of this possible. While we look forward to returning to campus one day in the future, we know that these measures will allow SRJC to protect student and employee safety while continuing to support your academic progress during this unprecedented pandemic.

With appreciation,
Dr. Victor Tam
Dean of STEM